Available from
Sponsored by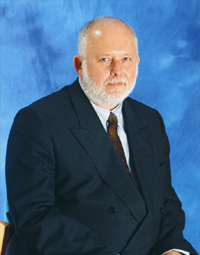 Jon C. Jenkins
Jon Jenkins is a project leader, trainer, and facilitator has more than thirty-five years experience in micro-level social change in developing and developed countries and in training in the fields of short- and mid-term planning, community development, team building, motivation, and methods of education. He led or helped lead participative consultations in nineteen projects in eleven countries. He was project director or assistant project director involving one- to two-year on-site residences in three communities. He has taught more than 100 two- to three-day modules on individual and social change, community development, and education methods. He has designed curriculum or programs for KPN (the Dutch telephone company), The Netherlands; The International Criminal Tribunal for the Former Yugoslavia, The Netherlands; and Shell International Exploration and Production, The Netherlands; and the Institute of Cultural Affairs in India, the United States, and Europe. He has developed open programs for local communities, businesses, and service organizations. He has also written or edited a number of articles and books on business and social problems. He is the past Coordinator of Publications and Communications on the Board of Directors of the International Association of Facilitators (IAF). He is the editor of the IAF Methods Database, an open source Web site dedicated to providing group facilitation methods to managers, team leaders, and facilitators. He served on the Board of Directors for the Union of International Associations.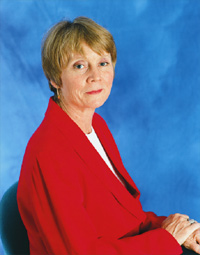 Maureen Jenkins
Maureen Jenkins has designed and facilitated international change processes since 1968. Between 1968 and 1988, she held various positions with the Institute of Cultural Affairs, including as a member of the International Board of Managers and Codirector of the Lima and Rome Areas. She participated in teams developing the Technology of Participation strategic planning process, the Social Process Triangles, and many training and facilitation programs. In 1988 she formed Imaginal Training, a soft skills training and group facilitation consultancy based in The Netherlands. She was part of the Action Learning Team at Shell International Exploration & Production (SIEP), where she facilitated workshops for self-managing teams and trained facilitators. She now facilitates for the Drilling the Limit and Servicing the Limit performance improvement initiatives of SIEP. She has designed and delivered the basic and advanced training courses for all facilitators for the Dutch Ministry of Public Works. Most recently, Maureen is one of five International Facilitators for Shell's Core Leadership Development Program, focused on emerging leaders across the world. She co-facilitates basic training for online facilitators. Maureen has written or edited a number of articles and books on group processes, and is Past Chair of the International Association of Facilitators.
Relations
"The image of disciplines opens the door for understanding that facilitation skill is a pursuit or honing process, not a finished task. The diversity represented by the nine elements highlights the profound option of facilitation as a vocation."
— Lawrence E. Philbrook, executive director, ICA Taiwan; director, Open Quest Facilitation Technology
Bookcover